Bergen County Irish Festival
Festivities from the Irish Festival which is fun for all ages.
Flag Raising Ceremony
Flag raising ceremony to kick off The St. Patrick's Day Parade.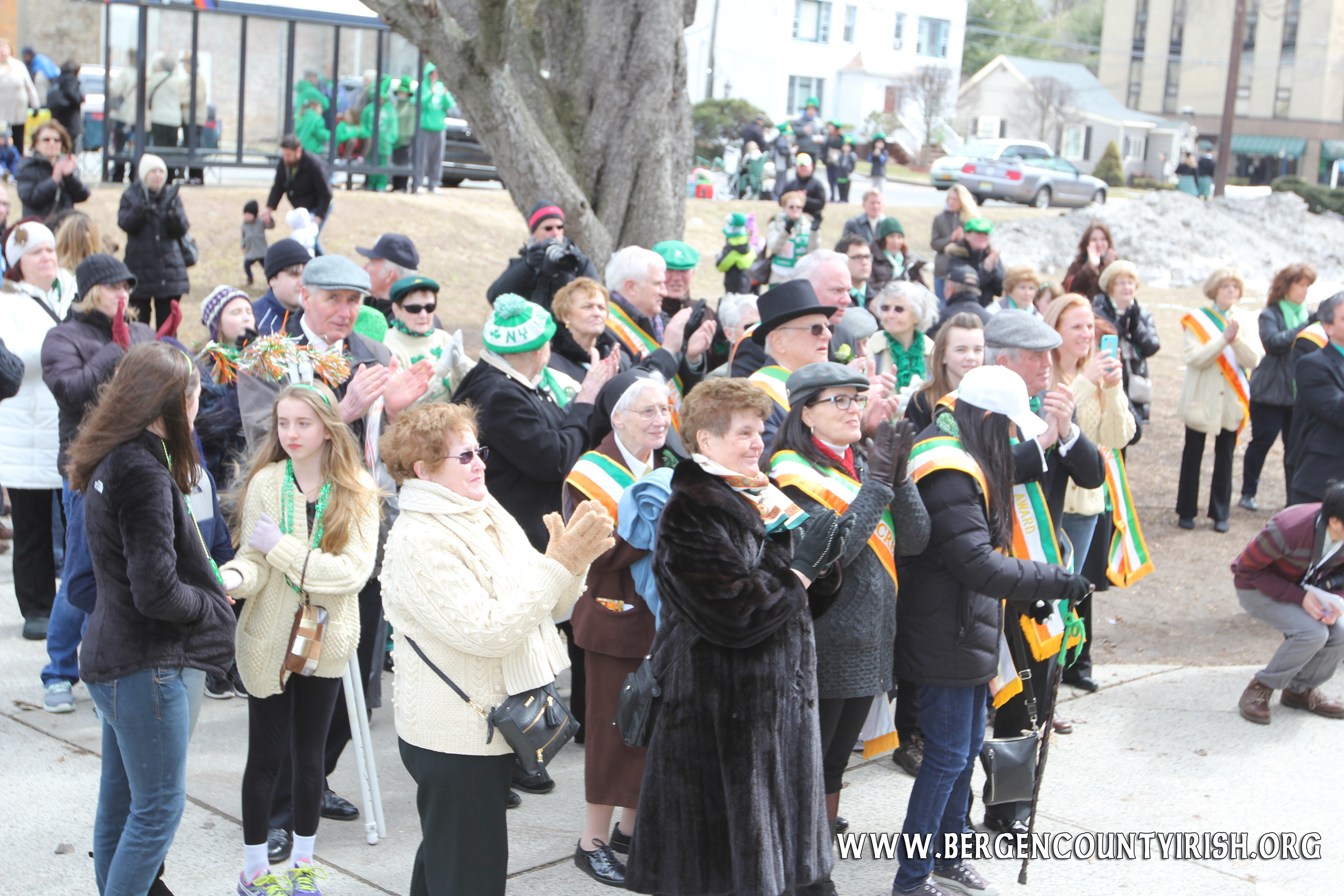 St. Patrick's Day Parade
People enjoying the start of the parade.
Crowds enjoying The Irish Festival
Thousands of people come every year to The Irish Festival and enjoy some of the best bands in Northern New Jersey.
Irish Festival Main Stage
Some of the finest Irish Dance Schools in Bergen County performing on the main stage.
St. Patrick's Day Parade
Bag Pipers perform on Washington Ave for The St. Patrick's Day Parade.
St. Patrick's Day Parade
More Bag Pipers perform during the parade.
St. Patrick's Day Parade
Irish Dancers performing on Washington Ave during The St. Patrick's Day Parade.
Bergen Irish Pipe Band
One of the finest Pipe Bands in NJ.
Flag Raising Ceremony
Some of the Nation's finest holding flags for our flag raising ceremony for The St. Patrick's Day Parade.
Pipe Band Competition
One of the many Pipe Bands that perform at the Irish Festival competition.
Mass held at The Irish Festival
Many people enjoy Mass every year just before the Irish Festival.
Bag Pipers
Bag Pipers perform for The Council's Annual Installation Dance at The Greycliff Manor.
Pipe Bands at The Festival
Pipe Bands of all sizes perform throughout the day at The Irish Festival.
Council Outreach Program for loved ones and family members
Do you know someone who needs a helping hand, or just a phone call every now and then to check up on them? The Council of Irish Associations of Greater Bergen County are proud to announce our new community outreach program to do just that. We are offering to help a loved one, family member or friend in these times of need. Whether that person needs assistance with getting medical supplies, a ride to the grocery store, or simply a phone call to check-in with their well being.

Please contact us today to learn more about the program and what we can do for you.

Sincerely,
The Executive Board of The Council
39th Annual Bergen County St. Patrick's Day Parade Digital Journal
You can view the journal on our website by scrolling down through the slides, or download a copy to your computer in PDF format by clicking the "Download" button at the bottom. Thank you to all our supporters of this year's parade.
Click image below to open PDF viewer